Hangar Doors Made in Alaska
Hangar Doors Alaska LLC is a family owned and operated company building quality aircraft hangar doors and large commercial doors for Alaska built in Wasilla Alaska.

Statewide Service
We build, deliver, and install hangar doors, commercial doors, and custom doors anywhere in Alaska.
Engineered Hydraulic Doors
All of our doors are fully engineered and custom built to exact standards to stand up to Alaska's tough conditions.
Delivery & Installation
Our installation team can deliver and install your hangar or commercial door at your location.

Structural Benefits
• Replace any existing door
• Fits to any opening
• Increases the strength of your building
• Fully welded construction
• Pre-stressed truss system
• Continuous attachment points around the opening
• Consistent quality
• No maintenance required
• Proper load distrubution across header and posts
Building Benefits
• Minimal headroom deficit
• Lower ceiling height required for clear opening
• Lower building costs
• Lower heating costs
• Adaptable design
Local Service
• Short lead time
• No shipping hassle
• We measure to ensure no specification liabilities
• Local manufacturing
• Local installation included
MADE IN ALASKA
Our Alaska aircraft hangar doors and commercial doors are manufactured right here in Alaska. Not only that, we also have a long history in the aviation community in Alaska building hangars, hangar homes, and hangar door construction and installation. This means we have first hand knowledge of the practical needs and requirements of both commercial aviation and general aviation.
Our team of Alaska hangar door and commercial door manufacturers are uniquely qualified to help you get the best product for your specific application.
Recent Hangar Door Projects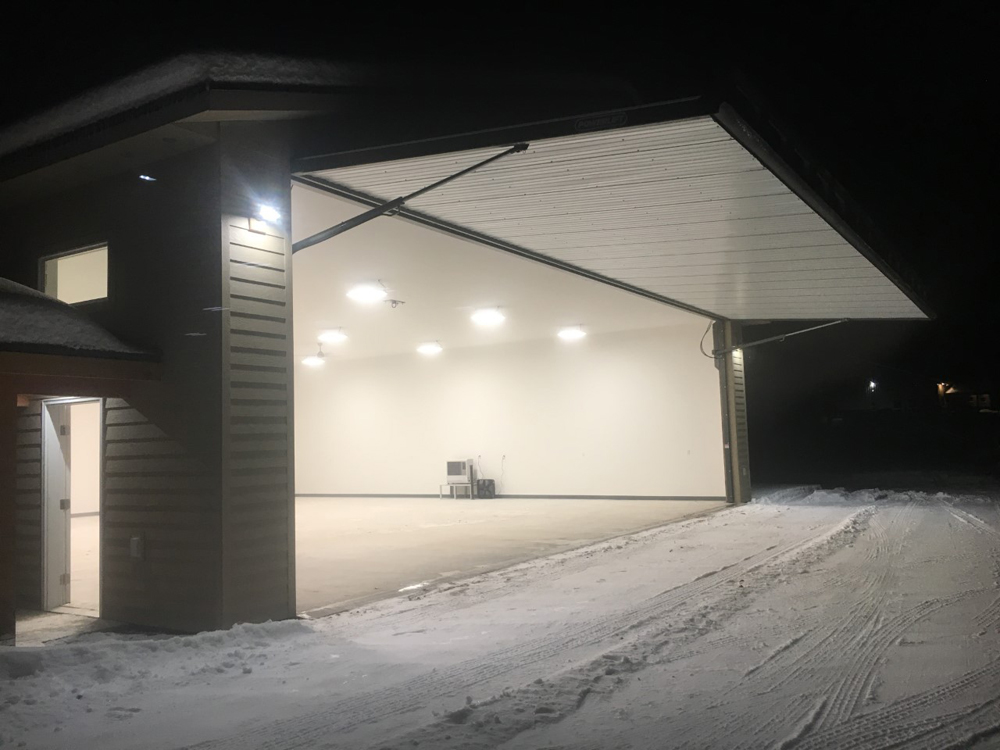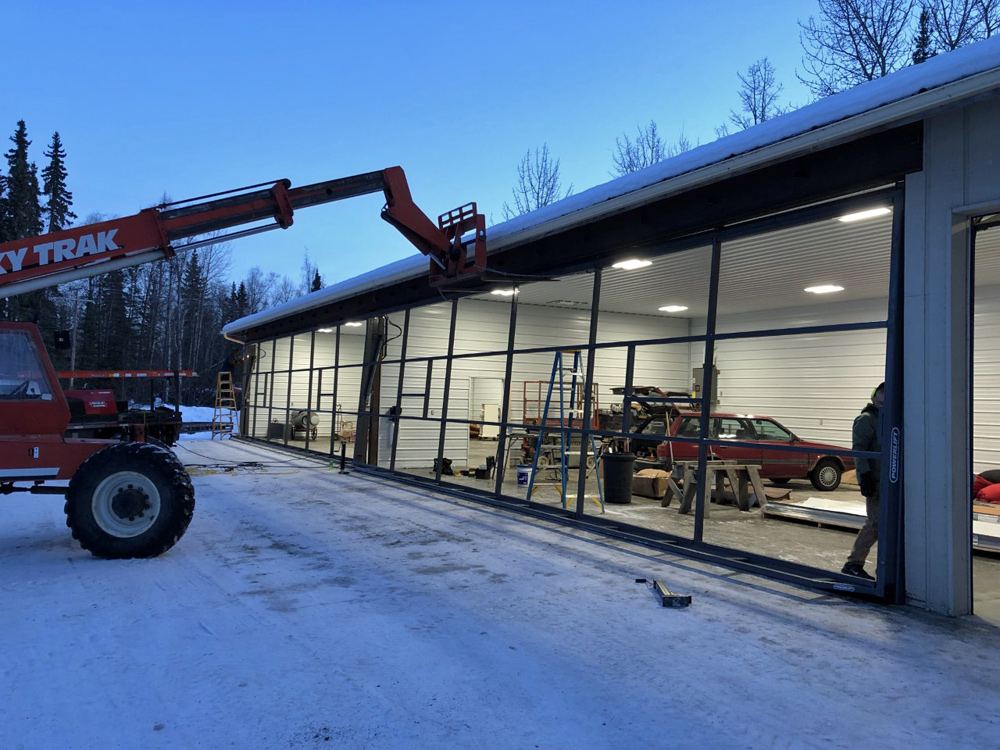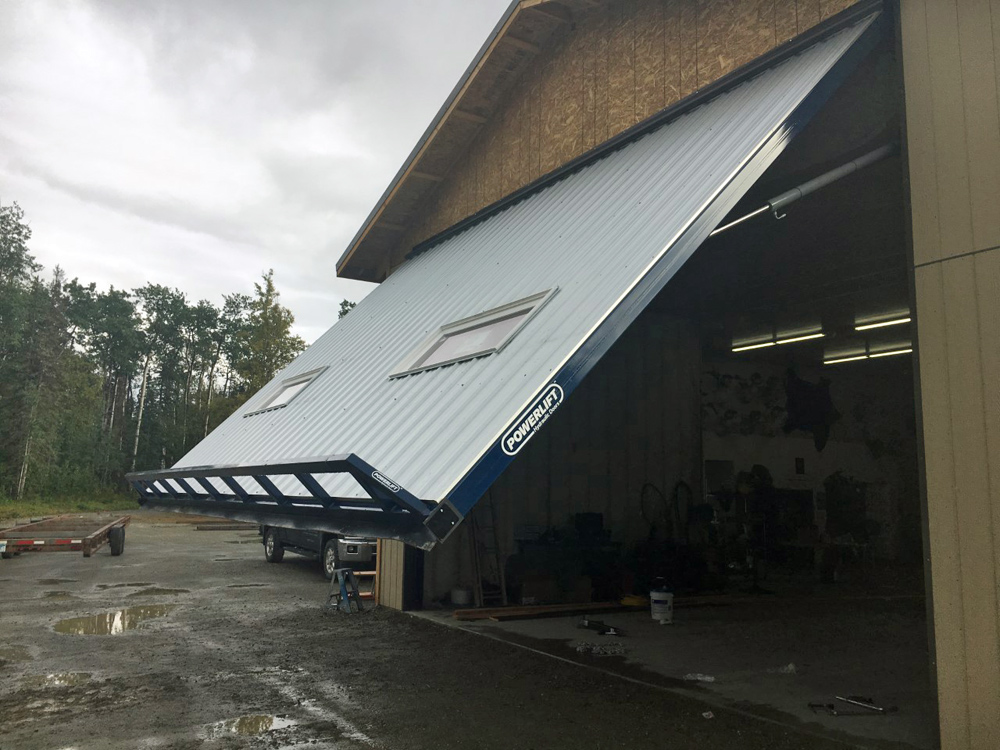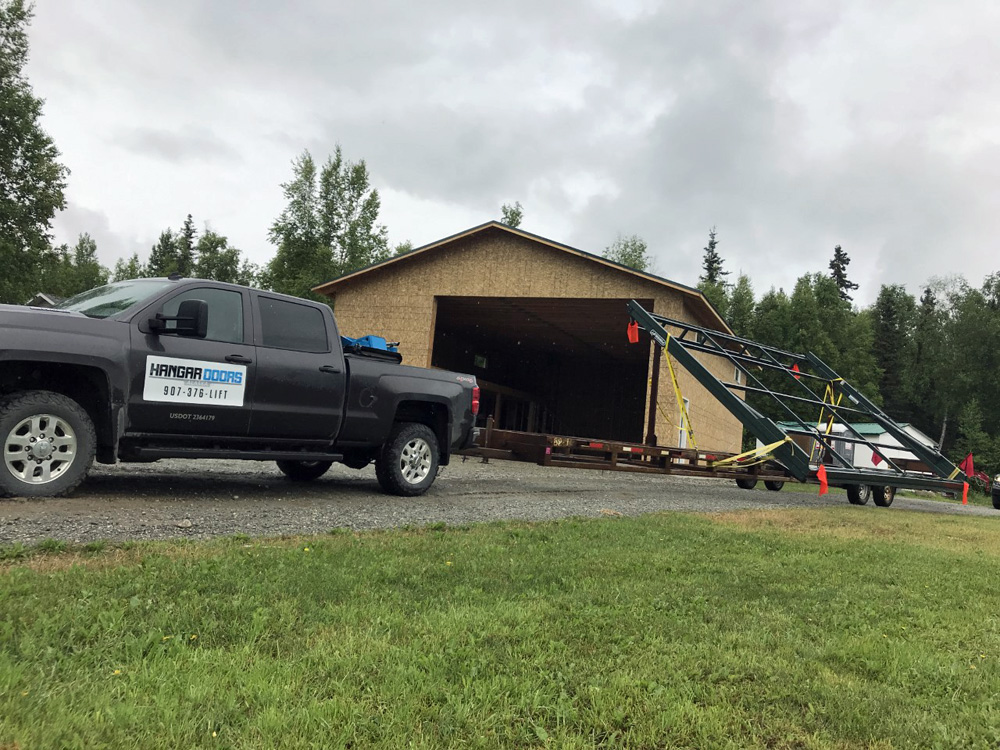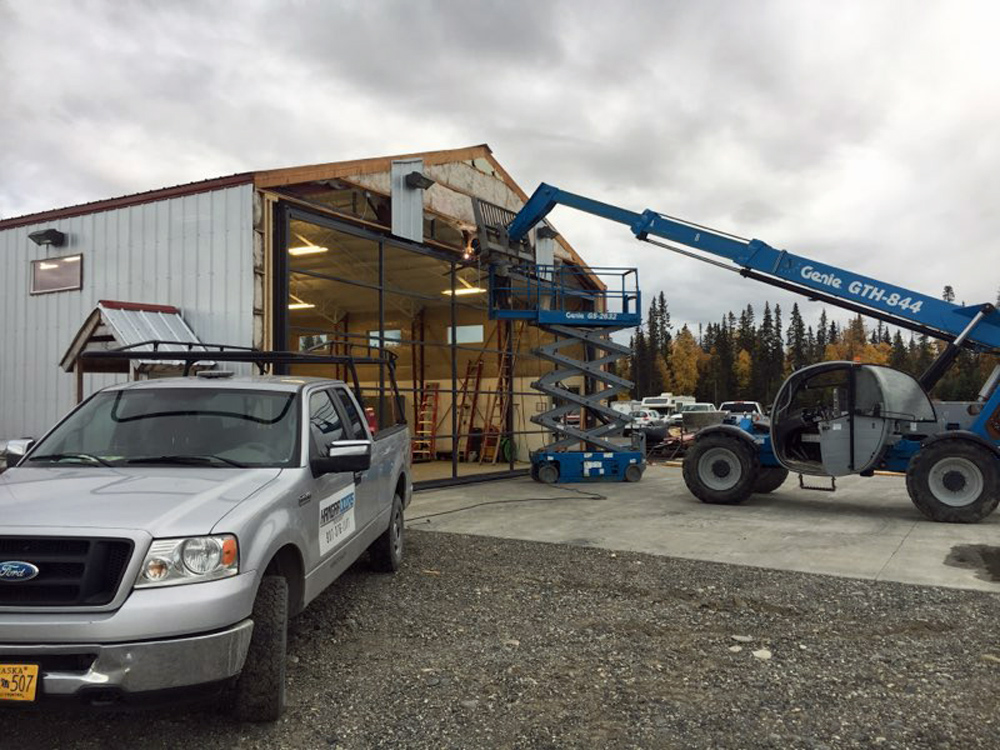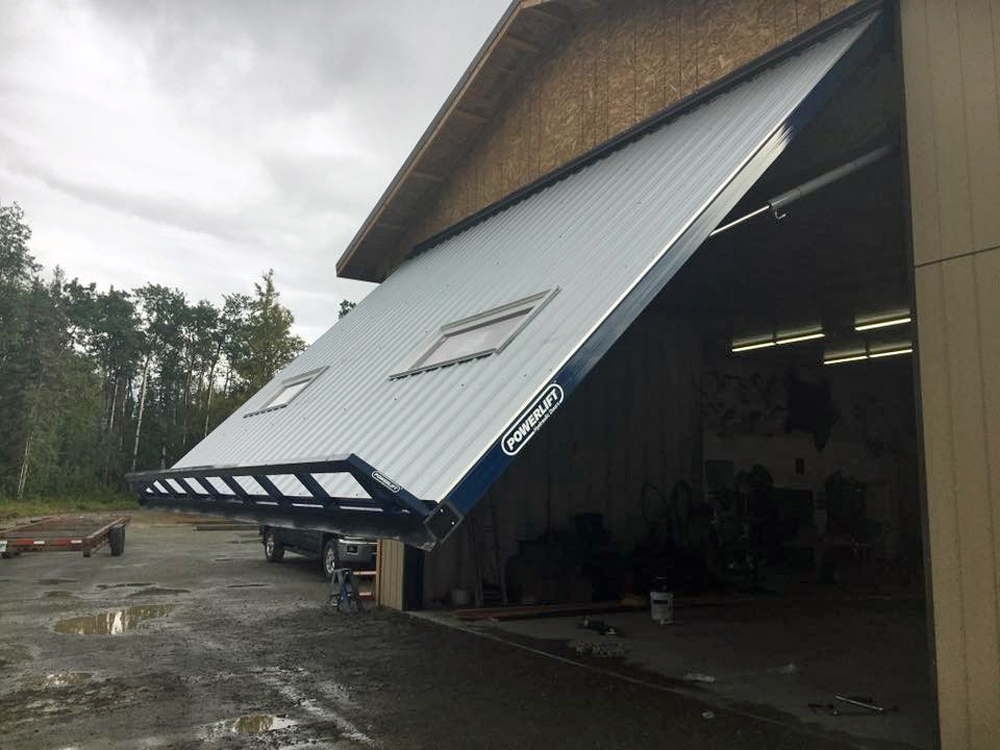 Contact Hangar Doors Alaska at (907) 376-LIFT for your FREE Quote today!